What is an antepartum doula?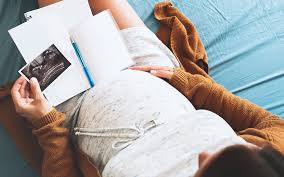 Antepartum doulas provide support to a mother who has been put on bed rest or is experiencing a high risk-pregnancy. They provide informational, emotional, physical, and practical support in circumstances that are often stressful, confusing, and emotionally draining.
Antepartum doula services
On-going Support Package
Assistance in establishing a daily routine that focuses on well being, comfort and preparation for your new arrival(s). I can assist with practical household assistance, light meal prep as well as provide unlimited emotional support not only during our visits but via phone or email as desired. $40/hr.
Bed Rest Consultation (One Time)
During this consultation, I will help assist you and your partner with strategies and techniques to minimize stress, maximize comfort and regain control. I will work with you and your partner to make a customized plan that will help ease the uncertainties during this challenging yet exciting time. 1.5 hr session $75.00
This package includes:
Creating a schedule and daily routines

Tips on caring for children during bed rest or with physical limitations

Relaxation options and techniques

Tips for supporting the birthing person

Resources for family

Assisting with personal questions or concerns
Creative Outlet Package
Are you on bed rest and looking for creative ways to channel your feelings? I will provide you with a meaningful project that will also help ease your anxiety and/or provide structure in your day In a creative outlet session I will provide a variety of artistic projects to choose from. All materials will be provided and modified to your desired work space as needed.
$75.00 + materials
Please see our 'Pricing and Packages' page to purchase this plan. Flexible payment plans are available as well as sliding scale options. Please send me an email and provide me with information about your situation. Everyone deserves a doula regardless of financial limitations, let's work something out!